My daughter had a teen gathering last night… not a party, because apparently a party is "like 20 or more people… anything less is a … a gathering, mom!"
So she had a 'gathering' and I always learn something when teens gather. This summer everything was EPIC. Lots of things were FAIL. Then suddenly everyone, even people you know and love, are CREEPERS.
I like to pull out my newly acquired teen lingo when teen gatherings happen. My daughter patted my shoulder. "Mom, epic is so out."
She looked around as if she shouldn't be telling me then said, "Everything is BEAST now."
And then we had to make these BEAST truffles that we made last year, because you know, they are so BEAST.
Nope, I can't do it. EPIC FAIL.
Back to the truffles for flashback friday:
Step 1: Yell the calories out of the Oreos.
Step 2: Pound the remaining calories out of the Oreos.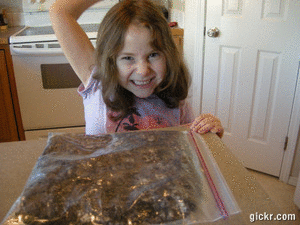 Step 3: Mix up with room temperature cream cheese, roll it into balls, chill for an hour, dip into something yummy like chocolate.
Step 4: Be very mad at the Oreos. The calories apparently snuck back in.
Related posts: